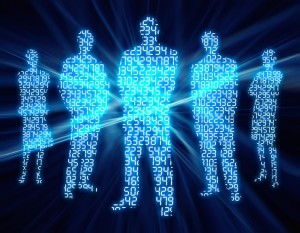 JERUSALEM — I founded a start-up SEO-consultant services company, SJS Consulting Worldwide, that matches Internet SEO consultants with clients throughout the world who are looking for expertise in various fields, and as a result, I regularly talk with prospective clients whom I know only through the Internet. (I also work personally with clients on areas including SEO, SMM, and online marketing.)
Since I started the business in January 2010, I've already had my fair share of situations that made my digital Spidey-sense tingle. Here are a few signs I've learned in case you ever find yourself in a similar situation at work.
1. The client's identity seems fake or does not match his online personality.
I spoke with a person whose e-mail address contained a name that would be common in the West. Something had seemed amiss at first because the name was not spelled correctly, and he supposedly a guy from New Zealand who was now living in Australia and looking for someone to do SEO work on an Australia-centric website. But when he gave me his Yahoo! Messenger and Skype details, the name listed there was one that seemed to have an origin in the Middle East. Moreover, once we had started to talk on IM, it was clear that English was his second language. After our initial discussion (which had seemed to go well), I never heard from him again. But it was probably for the best.
When people work on the Internet, there is always an element of distrust because you rarely ever meet the person — and it's easy for anyone to fake an identity. This is why I use my real name and real picture on my Internet profiles on my blog, Facebook, Twitter, and so on. Prospective clients and consultants will know that I am an actual person (and anyone who happens to have followed my blog for years probably knows too much about me already). People need to know and trust each other.
Social-Media People to Avoid
2. The client is offering commission-only jobs that promise high payments for little work.
This might seem to be common sense, but you'd be surprised at how often I see these. In one example, a prospective client in France wanted me to have salespeople call businesses throughout New York and get them to use his company's outsourced, administrative services in India. He said that his company would receive a lot of revenue from a one-year contract and that the sales person would receive a total of $10,000 for just making phone calls and getting 100 contracts signed. Moreover, the client said that any company who was interested after the initial phone call could be referred directly to him for future discussion. All he needed were people to make the phone calls.
Sounds great, right? Well, I wouldn't know. I turned down the project. Especially since in our first phone call, I asked for his name — and he said, "You can call me Alex." Huh? Work is not a Paul Simon song.
In the current financial climate, it might be tempting to try to take the (supposedly) easy cash, but the old saying is still true: there is no such thing as a free, digital lunch. No one succeeds anywhere — online or offline — without hard work. If it sounds too good to be true…
3. The client does not want to pay through a guaranteed method.
I once had a prospective client whom I had met through the oDesk website. For those who are unfamiliar with the system (and those on other similar sites), the website charges the credit cards of clients after each week so the payments to freelancers are guaranteed. The client, however, wanted me to just track my hours in an Excel spreadsheet — and then he would pay "later." The stated reason was that the client did not want to pay oDesk's 10% markup. I did not take the job, not in the least because it is a violation of oDesk policy. At a time of economic turmoil, people — especially those who work as independent freelancers when the jobs come and go — cannot afford any uncertainty or lost wages.
4. The client's assigned work — after the price had been negotiated — turns out to be much more.
A client asked me how much I would charge to take his document on social-media marketing (SMM), rewrite it for distribution through other outlets, and add my own thoughts and expertise. He said it was "just a few pages" — so I stated a price of something like $100. When I received the document, it was thirty-five pages. No way in hell.
5. The client does not view you as a human being.
The Internet-based, virtual working-world is providing many benefits: Companies and workers are able to take advantage of the economies of scale and together work as efficiently as possible while benefiting all people in all countries. However, the downside is that workers are increasingly viewed as virtual automatons working thousands of miles away who should be available twenty-four hours a day, seven days a week for their clients.
Every client or worker has a personal life to lead, no matter where he is located. If a potential client expects a person to respond within minutes for every question or idea, the money will not be worth the stress. I tell my clients that I will always be available from X to Y each day — and that my cell phone is only for extreme emergencies. As I wrote in prior post, spending all day on a computer is extremely unhealthy.
Samuel J. Scott, a former journalist in Boston turned Internet marketer in Israel, is the founder and publisher of My SEO Software and Director of Digital Marketing and Communications and SEO Team Leader at The Cline Group. You can follow him at Google+, LinkedIn, Facebook, and Twitter. His views here and elsewhere do not necessarily reflect those of his company and clients.